Who needs a heart-under-the-belt box?
What a special time we are all going through. Time that requires reflection, some extra attention for each other, creativity and support. In the industry you see that the initial panic has now given way to creativity and numerous initiatives. This is the gift that gives a little breath. By Britt of England from B.Your Event Manager.
A detox box' for colleague or relatione
I came across this beautiful initiative by Blooms out of the Box. When receiving a Blooms out of the Box , it looks like you are receiving a box of wine. But believe me, this is even better or healthier, especially in these times. Instead of wine, there are now three well-packaged green plants. Plants that you can look at for much longer than a bunch of flowers and that also purify the air. You can print different texts or logos on the box. But now there are very appropriate images to choose from, such as: get well soon, a heart under the belt or a big thumbs up with the text you are a winner'. That's a win-win-win, especially now!u!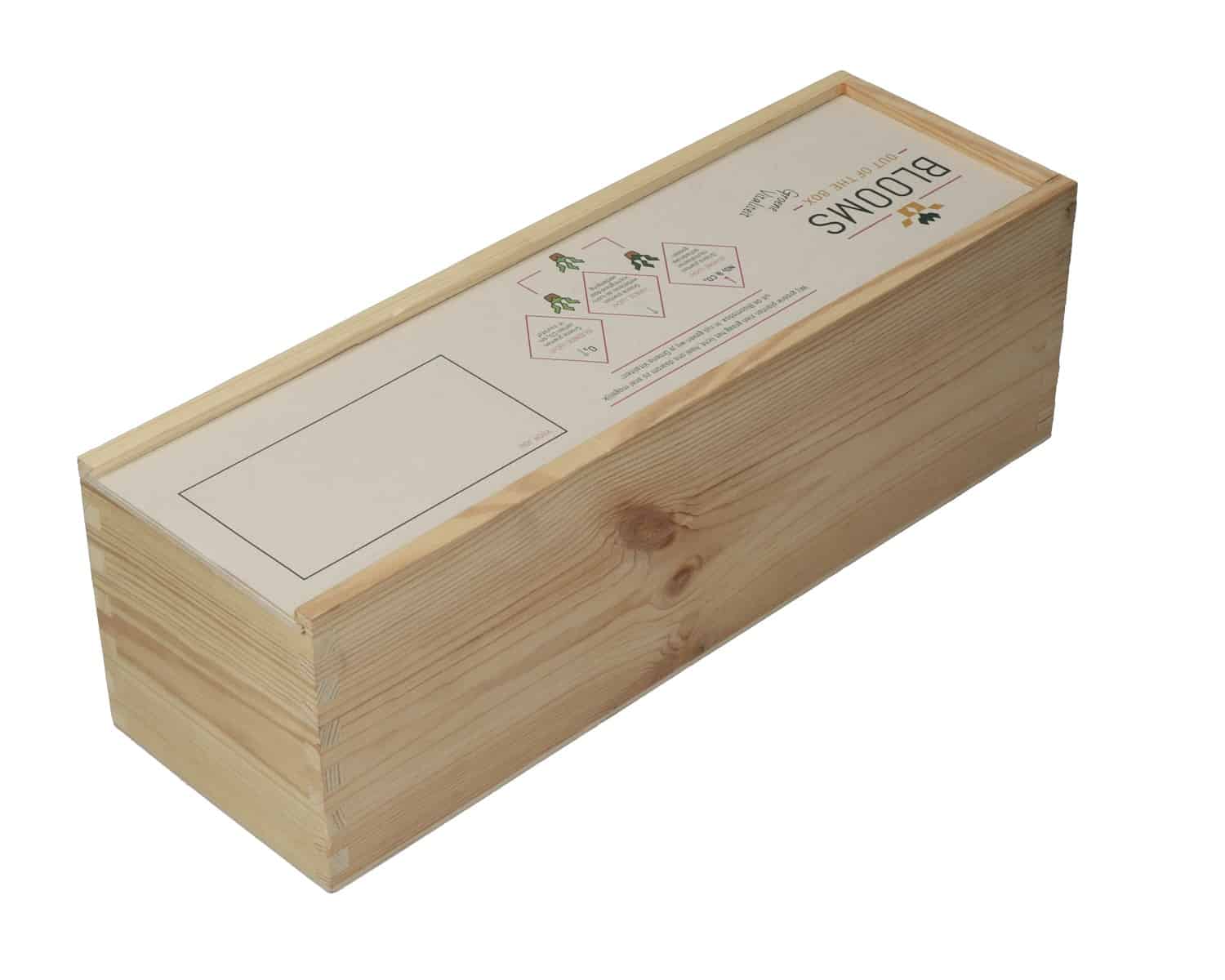 You place the plants in a lid with specially fitting shapes in the top of the wine box. An inlay is even included that you can fill with water. Through the strings under each plant pot, the plants water themselves (as long as the minimum supply of water lasts). So they also take care of themselves, one less worry!
So if you want to put a heart to someone, do that with these fixers. Believe me, this will make you instantly happy. And you will also recover from all those happy hormones!!